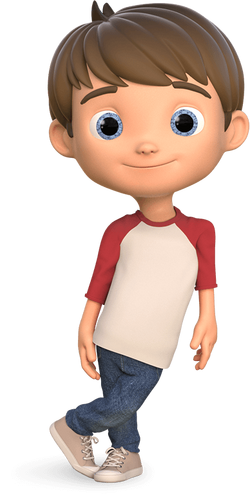 Oscar is the mascot of Smyths Toys Superstores.
He is a young boy who first appeared in 2016.
In the adverts, Oscar sings a song called "If I Were A Toy" to the tune of "If I Were A Boy" by Beyonce.
In the 2019 advert, Oscar is seen at a theatre acting as a conductor to a choir of toys. However it is then revealed that the theatre is actually a Smyths toy shop and upon hearing someone coming, Oscar and the toys hide.
In 2021, The Show Was Called Oscar The Kid's Big Show!, More Than Baby Shark's Big Show!.